Monthly bill Clinton turned down tea with Queen 'to be a tourist' in London, freshly-released paperwork expose
2 min read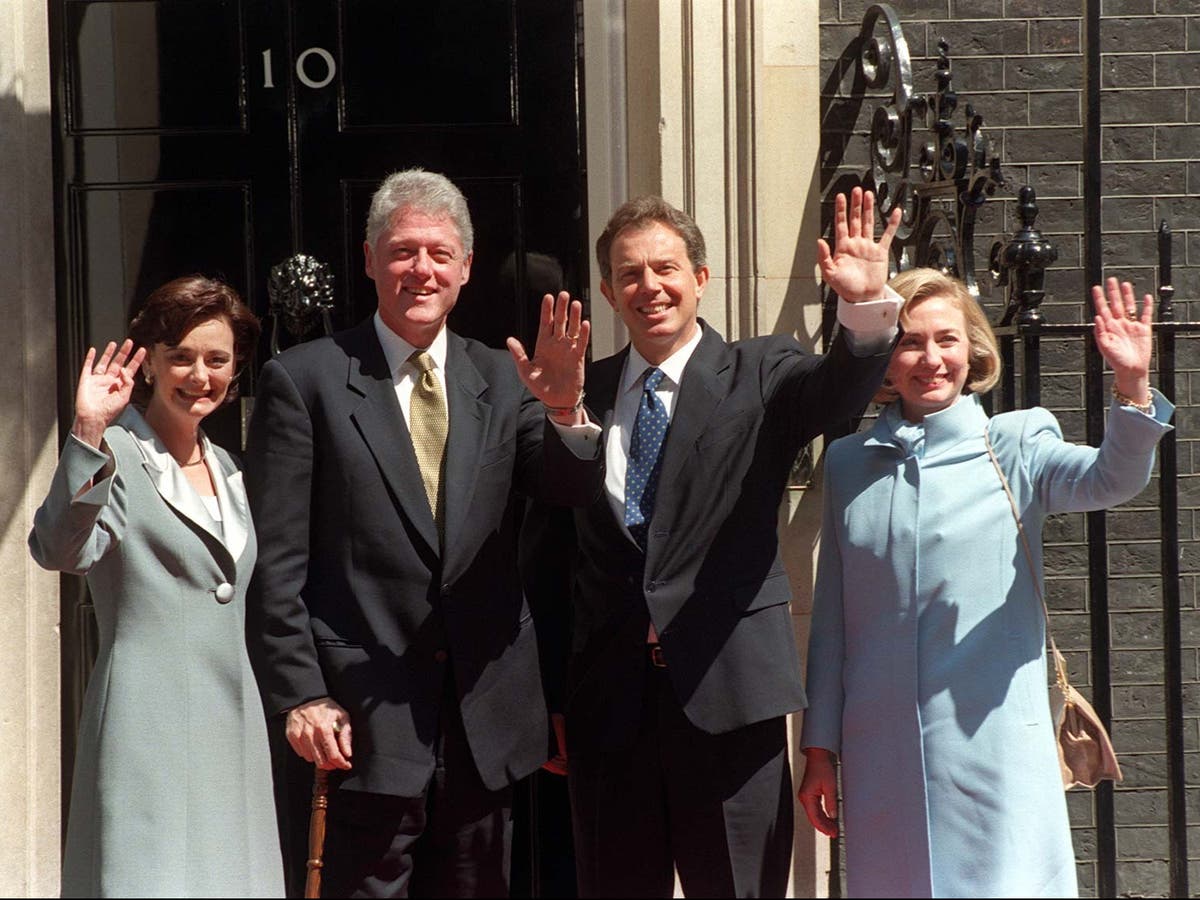 Invoice Clinton turned down tea at the Palace with the Queen in 1997 and informed aides he desired "to be a tourist" in London, earlier labeled paperwork expose.
The US president, checking out Tony Blair 4 weeks just after New Labour swept to electrical power, stated he required to hit the stores and consume in an Indian restaurant.
In the end, the president, the key minister, and Hillary and Cherie, their respective associates, dined at a French restaurant in London Bridge, exactly where they drank beer and wonderful wine with their meals.
The logistics – and the cafe monthly bill – are contained in a sequence of documents released by the Countrywide Archives, Kew, relationship back to Mr Blair's very first few months in Govt.
Memos among Whitehall aides the week just before the Clintons' arrival highlighted that the Queen had invited the president – with or without having Mr Blair and their partners – to 5pm tea at the Palace.
However, Downing Street non-public secretary Philip Barton later received in contact with Dominick Chilcott, the Foreign Business office assistant personal secretary to say the provide would not be taken up.
He said: "The Individuals said that the president and Mrs Clinton were being quite grateful for HM The Queen's invitation to tea at the palace, but would desire to drop politely."
The memo additional: "The president had mentioned that he 'wanted to be a tourist' and had also expressed an curiosity in going to a backyard garden, outlets and Indian food items.
"They hope that the PM would accompany him."
Updating the key minister of the draft itinerary a few days later, Mr Barton mentioned the Clintons would meet workers at the US Embassy prior to perhaps traveling to a yard and carrying out some searching.
He reported: "You and Cherie would then be a part of them for an early evening supper at a cafe somewhere in West London – perhaps an Indian (Clinton has expressed an fascination in striving Indian foodstuff).
"His individuals are quite keen to give Clinton the effect that he has a decision of where by to try to eat that night, even though in actuality they will have cased a selection of restaurants beforehand."
The cafe chosen for the quartet was Le Pont de la Tour, in London Bridge.
There, the four diners requested objects including wild salmon priced at £20, grilled sole (£19.50), and halibut (£18).
The monthly bill also contained 1 bottle of Mas de Duamas 1995 wine at a price of £34.75, one Budweiser Budvar beer at £2.95, a Red Stripe beer at £3.25, as well as nevertheless drinking water.
The overall invoice arrived to £298.86, which include a 12.5% provider cost.
So amazed was Mr Blair with the working experience that he wrote to restaurant thanking staff for the "magnificent" food.
"The comfortable atmosphere was just what we essential," he claimed.
Press Association