Ethridge can take KMSA income at Mountain Check out Raceway | Sporting activities
3 min read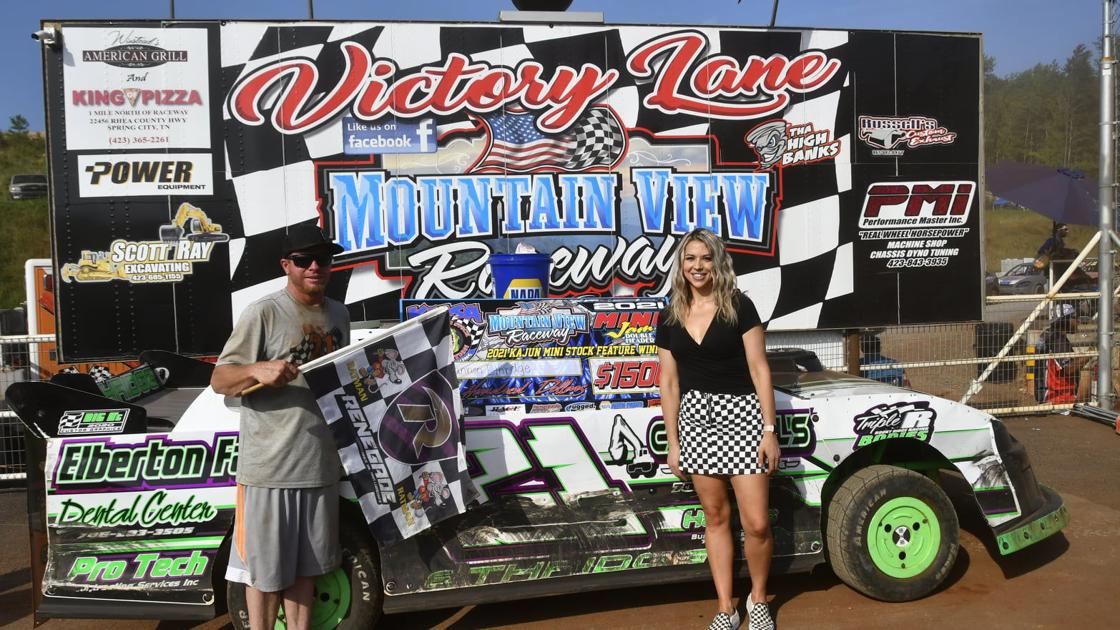 SPRING Metropolis — Shannon Ethridge of Carnesville, Georgia, drove to a $1,500 victory on Sunday at Mountain View Raceway in the 20-lap Element Race for the KMSA 4-Cylinders in the Elberton Dental Center Distinctive. The race was postponed soon after a Significant Thunderstorm and ability outage on Saturday night rolled around Mountain View Raceway with 115 race automobiles in the pit region.
Cody Keith of Franklinton, North Carolina, finished 2nd in the KMSA Main Occasion followed by Tim Ladd of Clinton in third, John Smartt of Manchester having fourth-put, and Daniel Moody of Hiskel rounding out the prime five of the 20-vehicle 4-Cylinder industry.
There were also Function Races for all seven Mountain Perspective Raceway Weekly Divisions. The Late Design, Sportsman, Novice Sportsman, Open up-Wheel Modified, B-Hobby, Thunder, and Front-Wheel-Generate Division have been in action on the ¼-mile higher-banked clay-oval, voted by the lovers as the Greatest Race Keep track of in Tennessee.
John Ownbey of Cleveland gained his fifth Late Model most important occasion of the season in the Orr Brothers Building Kryptonite. Seth Jolley of Spring Town finished next in the Jolley Racing Distinctive, and Cameron Weaver of Crossville was 3rd in the Weaver Racing Special in the 20-lap Major Party.
John Ownbey's son Hayden Ownbey of Cleveland manufactured Sunday a Loved ones Affair, as he took the acquire in the 20-lap Sportsman Function Race in the Double O Motorsports Unique. Joe Bray of New Tazewell drove the Bray Roofing Rocket to a 2nd-spot finish, and David Doss of Cleveland concluded third in the Doss Racing Rocket.
Jesse Russell of Powell received the 15-lap Novice Sportsman Major Function in the West Haven Velocity Machines GRT. Adam Bishop of Riceville in the Williams Concrete & Design Warrior and Tyler Loden of Spring Town in the Lashes and Waxing by Paige GRT concluded 2nd and 3rd respectively.
The 10-lap Open-Wheel Modified Feature Race was gained by Adam Ogle of Cosby in the Ogle's Community Providers and Towing Lightning. Next-area went to Chad Crain of Silver Stage in the Crain Racing Exclusive, and Walter Walsh of Claxton drove the Walsh Racing Specific to a third-area finish.
Eric Hughes of Graysville gained the 15-lap B-Passion Principal Party in the Hughes Farms Chevrolet. Next and 3rd respectively were Jim Gilbert of Rossville, GA in the Rat Rod Chevrolet, and Johnny Hughes of Graysville in the Hughes Racing Chevrolet.
Jonathan Sims of Knoxville drove the Roberts Auto Service Monte Carlo to victory in the 15-lap Thunder Attribute Race. Spencer Walton of Crossville was second in the Kennedy Siding Monte Carlo and Jonathan Hampton of Athens rounded out the top three in the Hampton Backhoe Services Chevrolet.
A 28-car Front-Wheel-Generate subject was split up into two unique 15-lap Feature Races. Jacob Sharp of Crossville drove the Sharp Race Cars Chevrolet to the get in the very first Primary Party followed by Dustin Dunkin of Chattanooga in the Dunkin Racing Exclusive and Nathan Adams of Crossville in the Adams Racing Special.
Larry Patterson of Chattanooga drove the Re/Max Specific to his initial career acquire in the second Entrance-Wheel-Drive Feature Race. Savanna Merriman of Maryville concluded 2nd in the Merriman Racing Special, and Allen Daniels of Decatur was third in the Daniels Racing Honda.
Mountain See Raceway returns to motion this Saturday with Classic Night. It will be a regular factors race for the Late Product, Sportsman, Novice Sportsman, Open up-Wheel Modified, B-Passion, Thunder and Entrance-Wheel-Travel Divisions. There will also be Vintage Late Designs and Open-Wheel Modifieds on hand.
On Saturday at Mountain Check out Raceway, the Pit Gate opens at 3 p.m., and the Grandstand/Tier Parking Gates opens at 4 p.m. Pre-Race Technical Inspection and Registration will be from 3 p.m. to 5:30 p.m. and the Motorists Assembly is set for 5:45 p.m., with Racing scheduled for 6 p.m.
Pit Passes are $25 for Grownups, $15 for Young children 6-11, and Small children 5 and underneath are admitted No cost. The General Admission and Tier Parking ticket prices are $10 for race fans 12 and older, Small children 6-11 are $5. and Youngsters 5 and underneath are admitted Absolutely free. All Young children need to be accompanied by an Grownup.